PaulC
Man City Transfer Target!



Jun 10, 2019, 5:12 PM

Posts: 11685
Location: Ayrshire, Midlothian
Team(s): AFC Darwen, Troon, Ayr Utd, Burnley


Views: 1021

One assumes his tax cutting policy is designed to win him over the Tory members first.



I would guess the majority of Tory party members are pensioners. Not many will be on £50k+

Of those Tory members disclosing their income, only around 25% would be in line for the bribe.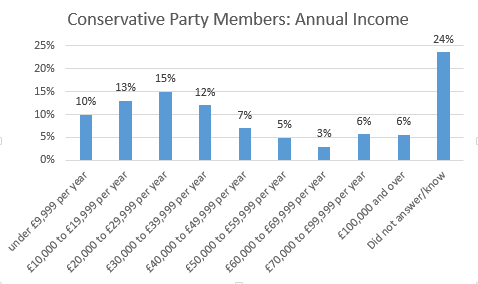 (This post was edited by PaulC on Jun 10, 2019, 5:15 PM)